Learning Objectives /Objectifs de formation
After completing this unit, you'll be able to: /Une fois cette unité terminée, vous pourrez :
Describe how campaigns relate to promotions. /Décrire le lien entre les campagnes et les promotions.
List the main types of promotions you can configure. /Lister les principaux types de promotions que vous pouvez configurer.
List the Salesforce B2C Commerce promotion qualifiers. /Répertorier les qualificatifs de promotion Salesforce B2C Commerce.
List the ways you can control promotions. /Énumérer les diverses methodes de contrôles des promotions.
Introduction
Everyone loves getting a discount. With Business Manager, you can create serious discounts that drive sales and make shoppers happy. /Tout le monde aime bénéficier d'une réduction. Avec Business Manager, vous pouvez créer des remises importantes qui stimulent les ventes et rendent les clients heureux.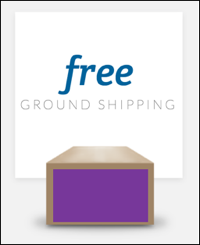 In Business Manager, you configure discounts as promotions, and group multiple promotions into campaigns. For example, create a campaign to push new spring apparel, such as flowered dresses, lightweight pants, and raincoats. Here are some of the promotions you offer. /Dans Business Manager, vous configurez les remises en tant que promotions et regroupez plusieurs promotions en campagnes. Par exemple, créez une campagne pour promouvoir de nouveaux vêtements de printemps, tels que des robes à fleurs, des pantalons légers et des imperméables. Voici quelques-unes des promotions .
Free shipping to shoppers who spend more than a certain amount on selected apparel. /Livraison gratuite pour les clients qui dépensent plus d'un certain montant pour certains vêtements.
Buy one, get one free for all flowered dresses via an emailed coupon. /Pour une robe à fleurs acheté, obtenez-en une gratuite pour toutes les robes à fleurs via un coupon envoyé par courrier électronique.
Buy one pair of khaki pants and get 50% off on the next pair. /Achetez une paire de pantalons kaki et obtenez 50% de réduction sur la paire suivante.
Buy three raincoats and get 20% off the entire order. /Achetez trois imperméables et obtenez 20% de réduction sur toute la commande.
You can configure how the shopper qualifies for a discount. A coupon is a qualifier, for example—and an emailed coupon got the shopper those beautiful dresses! /Vous pouvez configurer la manière dont le client peut bénéficier d'une remise. Un coupon est l'élément qualifiant, par exemple – et un coupon envoyé par e-mail permet au client d'avoir ces belles robes !
So campaigns contain promotions, and promotions are triggered by qualifiers. Let's take a look at how it works. /Les campagnes contiennent donc des promotions et les promotions sont déclenchées par des éléments qualifiants. Voyons comment cela fonctionne.
Campaigns /Campagnes
A campaign is a collection of scheduled experiences that your shoppers can have in your storefront. You can create three types of experiences within a campaign. /Une campagne est un ensemble d'expériences programmées que vos acheteurs peuvent vivre via votre vitrine. Vous pouvez créer trois types d'expériences au sein d'une campagne.
Promotion —Promotions are discounts. We talk more about them in a minute. /Promotion – Les promotions sont des remises. Nous en parlons plus dans une minute.
Slot configuration —Slots are specific places in a storefront that display content and perform some action. For example, a banner shows a child wearing a red hat and text that says, "50% off on all kids' hats." When the shopper clicks the banner, the search results show a list of children's hats. /Configuration des emplacements: les emplacements sont des emplacements spécifiques d'une vitrine qui affichent du contenu et exécutent certaines actions. Par exemple, une bannière montre un enfant portant un chapeau rouge et un texte disant: "50% de réduction sur tous les chapeaux pour enfants". Lorsque l'acheteur clique sur la bannière, les résultats de la recherche affichent une liste de chapeaux pour enfants.
Sorting rule —We introduced sorting rules in the previous unit. Sorting rules let you or your shoppers reorder the search results in a certain way, by lowest price first, for example. /Règle de tri – Nous avons introduit des règles de tri dans l'unité précédente. Les règles de tri vous permettent, à vous ou à vos clients, de réorganiser les résultats de la recherche d'une certaine manière, en commençant par le prix le plus bas, par exemple.
In this unit, we focus on the promotion experience. /Dans cette unité, nous nous concentrons sur l'expérience de promotion.
You can schedule campaigns with specific start and end dates, or you can run them continually. Enable or disable campaigns with one setting. You can give promotions the same schedule as the campaign or an independent schedule within the campaign period. For example, you can schedule a series of promotions that kick off one after the other during your campaign. /Vous pouvez planifier des campagnes avec des dates de début et de fin spécifiques, ou vous pouvez les exécuter en continu. Activez ou désactivez les campagnes avec un seul paramètre. Vous pouvez donner aux promotions le même calendrier que la campagne ou un calendrier indépendant dans la période de la campagne. Par exemple, vous pouvez planifier une série de promotions qui débutent les unes après les autres pendant votre campagne.
You control promotions by assigning qualifiers and rank. Qualifiers determine who gets a discount, while rank controls precedence when multiple promotions apply at the same time. We talk more about how to control promotions later. /Vous contrôlez les promotions en attribuant des éléments qualifiants et un classement. Les éléments qualifiants déterminent qui bénéficie d'une remise, tandis que le classement contrôle la priorité lorsque plusieurs promotions s'appliquent en même temps. Nous verrons plus en détails comment se font les contrôles des promotions .
Promotions
In B2C Commerce, you create a promotion to define the rules that govern your discount. You ask three basic questions. /Dans B2C Commerce, vous créez une promotion pour définir les règles qui régissent votre remise. Vous posez trois questions fondamentales.
What is the promotion class? /Quelle est la classe de promotion?
What is the discount type? / Quel est le type de remise?
What is the discount? /Quelle est la remise?
A rule represents the combination of the answers. /Une règle représente la combinaison des réponses.
Promotion Classes
There are three promotion classes. /Il existe trois classes de promotion.
Product —discounted individual products /Produit: produits individuels à prix réduit
Order —discount on the entire order /Commande: remise sur l'ensemble de la commande
Shipping —discounted shipping costs /Expédition: frais d'expédition réduits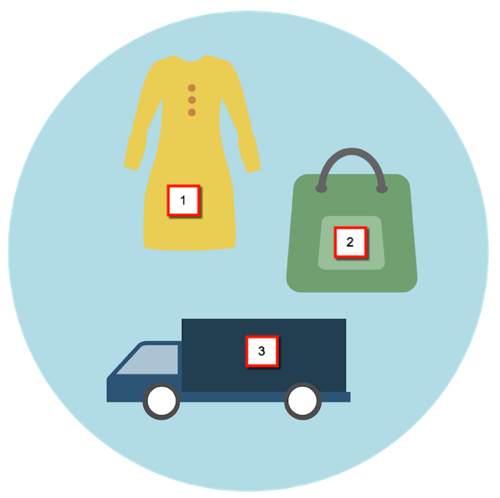 The circle contains a dress (1), a shopping bag (2), and a box truck (3), which represents the product, order, and shipping promotion types, respectively. /Le cercle contient une robe (1), un sac à provisions (2) et un camion caisse (3), qui représentent respectivement les types de promotion de produit, de commande et d'expédition.
Discount Types /Types de remise
Product promotions are the most complex, offering a matrix of discount type choices. These are the product promotion discount types in Business Manager./Les promotions de produits sont les plus complexes, offrant une matrice de choix de types de remise. Voici les types de remise de promotion de produit dans Business Manager.
| | |
| --- | --- |
| Discount Type /Type de remise | Example / Exemple |
| Without qualifying products | Buy a brand A dress, get 10% off on the dress |
| Sans produits éligibles | Achetez une robe de marque A, obtenez 10% de réduction sur la robe |
| With an amount of qualifying products | Spend US$80 on blue-striped shirts, get US$10 off |
| Avec une quantité de produits éligibles | Dépensez 80 $ US sur des chemises à rayures bleues, obtenez 10 $ US de réduction |
| With a number of qualifying products | Buy 3 blue-striped shirts, get a free tie |
| Avec un certain nombre de produits éligibles | Achetez 3 chemises à rayures bleues, obtenez une cravate gratuite |
| With a combination of qualifying products | Buy pants and shirt, get US$10 off |
| Avec une combinaison de produits éligibles | Achetez un pantalon et une chemise, obtenez 10 $ de réduction |
| Buy X/Get Y | Buy pants, get a belt at 20% off |
| Acheter X /Obtenez Y | Achetez un pantalon, obtenez une ceinture à 20% de réduction |
| Buy X and Y/Get Z | Buy a dress and a sweater, get a free necklace |
| Achetez X et Y / Obtenez Z | Achetez une robe et un pull, obtenez un collier gratuit |
| Buy X for Total | Buy three brand A dresses for US$100 |
| Achetez X pour Total | Achetez trois robes de marque A pour 100 $ US |
When you set up order promotion rules, you specify an amount the shopper must spend or the number or combination of products the shopper must buy to qualify for a discount. You can configure order promotion rules for percent off, amount off, bonus products, or choice of bonus products (list or rule) discounts./Lorsque vous configurez des règles de promotion de commande, vous spécifiez un montant que le clients doit dépenser ou le nombre ou la combinaison de produits qu'il doit acheter pour bénéficier d'une remise. Vous pouvez configurer des règles de promotion de commande pour le pourcentage de remise, le montant de la remise, les produits bonus ou le choix de remises sur les produits bonus (liste ou règle).
You base shipping promotion rules on the order or on individual products or product combinations within the order. You can give qualifying shoppers free or discounted shipping costs. /Vous basez les règles de promotion d'expédition sur la commande ou sur des produits individuels ou des combinaisons de produits dans la commande. Vous pouvez offrir aux clients éligibles des frais d'expédition gratuits ou réduits.
Discounts /Remise
Available discounts vary by discount type. Here's a list of discounts you can give. /Les remises disponibles varient selon le type de remise. Voici une liste de remises que vous pouvez offrir.
Percent off /Pour cent de reduction
Amount off /Montant de remise
Fixed price /Prix fixe
Price from a certain price book /Prix à partir d'un certain catalogue de prix
Percent off product options /Pourcentage de réduction sur les options de produit
Bonus products /Produits bonus
Choice of bonus products /Choix de produits bonus
Fixed price shipping /Expédition à prix fixe
Free shipping /Livraison gratuite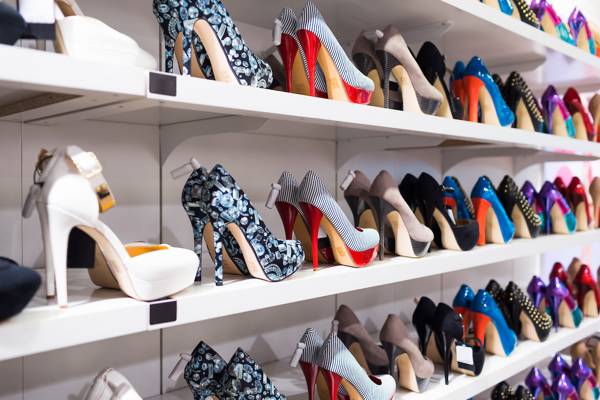 You can give shoppers a buy-one-get-one discount, where if they buy one pair of shoes they get a second pair of the same style for free. /Vous pouvez offrir aux acheteurs une réduction pour un achat unique. S'ils achètent une paire de chaussures, ils obtiennent gratuitement une deuxième paire du même style.
Qualifiers /Eléments qualifiants
You create qualifiers to control which customers get a discount. In B2C Commerce, qualifiers are coupons, customer groups, and source codes. /Vous créez des éléments qualifiants pour contrôler quels clients bénéficient d'une remise. Dans B2C Commerce, les éléments qualifiants sont des coupons, des groupes de clients et des codes source.
| | |
| --- | --- |
| Coupons | A coupon entitles the holder to a discount. In B2C Commerce, you configure coupons for a single use or multiple uses. You can create a multiuse coupon that's good "while supplies last." You can also create system-generated coupons that create coupon codes for you. |
| Coupons | Un coupon donne droit à une réduction. Dans B2C Commerce, vous configurez des coupons pour une ou plusieurs utilisations. Vous pouvez créer un bon multi-usage valable "jusqu'à épuisement des stocks". Vous pouvez également créer des coupons générés par le système qui créent des codes de coupon pour vous. |
| Customer Groups | Create discounts that are available to all customers who belong to a particular group. B2C Commerce comes standard with three predefined customer groups: Everyone, Registered customers, and Unregistered customers. You can create new groups to meet your own requirements, such as a list of customers or a group based on visit data, order value, or address. |
| Groupes de clients | Créez des remises disponibles pour tous les clients appartenant à un groupe particulier. B2C Commerce est livré en standard avec trois groupes de clients prédéfinis: tout le monde, clients enregistrés et clients non enregistrés. Vous pouvez créer de nouveaux groupes pour répondre à vos propres besoins, tels qu'une liste de clients ou un groupe basé sur les données de visite, la valeur de la commande ou l'adresse. |
| Source Codes | Use a source code to direct customers to a specialized landing page, featured product detail page, category list, or other URL. You can provide a source code to shoppers in your print catalog; shoppers manually enter the code in your storefront. Or provide the code via a redirect link on an affiliate website. |
| Codes source | Utilisez un code source pour diriger les clients vers une page de destination spécialisée, une page de détail du produit en vedette, une liste de catégories ou une autre URL. Vous pouvez fournir un code source aux clients dans votre catalogue imprimé; les clients saisissent manuellement le code dans votre vitrine. Ou fournissez le code via un lien de redirection sur un site Web affilié. |
Other Ways to Control Promotions /Autres moyens de contrôler les promotions
You don't want to give products away by applying multiple discounts when shoppers qualify for them. With B2C Commerce, you control which discounts apply, in what order, and how many times. You can exclude certain products from discounts or offer volume discounts. /Vous ne souhaitez pas offrir de produits en appliquant plusieurs remises lorsque les clients sont éligibles. Avec B2C Commerce, vous contrôlez les remises qui s'appliquent, dans quel ordre et combien de fois. Vous pouvez exclure certains produits des remises ou proposer des remises sur volume.
Tiered Discounts /Réductions échelonnées
You can tier discounts so that the discount amount increases as the shopper buys more products or spends more money. /Vous pouvez hiérarchiser les remises afin que le montant de la remise augmente à mesure que le client achète plus de produits ou dépense plus d'argent.
For example: /Par exemple:
| | |
| --- | --- |
| Quantity | Unit Price |
| 1 | US$10 |
| 3 or 4 | US$9 |
| 5 or more /5 ou plus | US$8 |
Rank and Exclusivity /Rang et exclusivité
If a shopper qualifies for multiple discounts, you can use the rank and exclusivity attributes to limit which discounts apply. Setting these attributes prevents stacking, or the excessive application of multiple discounts. Rank is a number you can assign—the smaller the number, the higher the rank. Discounts with a higher rank apply before lower-ranked discounts. /Si un client se qualifie pour plusieurs remises, vous pouvez utiliser les attributs de rang et d'exclusivité pour limiter les remises applicables. La définition de ces attributs empêche l'empilement ou l'application excessive de plusieurs remises. Le rang est un nombre que vous pouvez attribuer: plus le nombre est petit, plus le rang est élevé. Les remises de rang supérieur s'appliquent avant les remises de rang inférieur.
You can set the exclusivity of discounts to NO, CLASS, or GLOBAL. Setting exclusivity to NO allows for combining discounts, CLASS disallows combining discounts in the same class, and GLOBAL prevents all combining. If the shopper qualifies for a global exclusive promotion, for example, no other promotions apply. /Vous pouvez définir l'exclusivité des remises sur NON, CLASSE ou GLOBAL. La définition de l'exclusivité sur NON permet de combiner des remises, CLASS interdit de combiner des remises dans la même classe et GLOBAL empêche toute combinaison. Si le client se qualifie pour une promotion exclusive mondiale, par exemple, aucune autre promotion ne s'applique.
Say there's a 10% product promotion for everyone, and a special 20% product promotion for registered customers. Registered customers should only get the 20% discount. Right? Maybe so. But you might want multiple promotions applied to an order. A shopper gets a 10% discount on a winter coat, free shipping because the order's over a set amount, and a free scarf to go with the coat in the same order. /Supposons qu'il y ait une promotion produit de 10% pour tout le monde et une promotion produit spéciale de 20% pour les clients enregistrés. Les clients enregistrés ne devraient bénéficier que de la réduction de 20%. Correct? Peut-être. Mais vous souhaiterez peut-être appliquer plusieurs promotions à une commande. Un client bénéficie d'une réduction de 10% sur un manteau d'hiver, de la livraison gratuite car la commande dépasse un montant défini et d'une écharpe gratuite pour accompagner le manteau dans le même ordre.
You can exclude a product from specific promotions or exclude it from all promotions (to prevent discounts on low-margin products, for example). /Vous pouvez exclure un produit de promotions spécifiques ou l'exclure de toutes les promotions (pour éviter les remises sur les produits à faible marge, par exemple).
You can define both the qualifying products—which products a shopper must buy and in what quantity to be eligible for a discount—and the discounted products—which products are eligible for the discount. /Vous pouvez définir à la fois les produits éligibles (quels produits un client doit acheter et en quelle quantité pour bénéficier d'une remise) et les produits à prix réduit – quels produits sont éligibles à la remise.
What Happens When? /Ce qu'il se passe quand?
If a shopper qualifies for multiple promotions in a cart, B2C Commerce applies them in a well-defined order to prevent double dipping or unpredictable results. For example, product promotions are applied before order promotions, because order promotions depend on the resulting total after the product discounts. /Si un client se qualifie pour plusieurs promotions dans un panier, B2C Commerce les applique dans un ordre bien défini pour éviter une double baisse ou des résultats imprévisibles. Par exemple, les promotions de produits sont appliquées avant les promotions de commande, car les promotions de commande dépendent du total résultant après les remises de produit.
This is the order that B2C Commerce applies discounts: /Voici l'ordre que B2C Commerce applique des remises:
Class —The promotion types in the sequence of product, order, and shipping. /Classe: types de promotion dans l'ordre du produit, de la commande et de l'expédition.
Exclusivity Type —Whether promotions are mutually exclusive, in general or relative to a promotion's class. /Type d'exclusivité: si les promotions sont mutuellement exclusives, en général ou relatives à la classe d'une promotion.
Rank —Which promotions take precedence (with 10 = highest and 100 = lowest). /Rang: les promotions ont priorité (avec 10 = le plus élevé et 100 = le plus bas).
Discount Type and Value —Discounts in order (for example, Fixed Price, Total Fixed Price, and Free). /Type de remise et valeur: remises dans l'ordre (par exemple, prix fixe, prix fixe total et gratuit).
Maximum Application —Limits the times a discount can apply in an order. (Only certain discounts have this capability.) /Application maximale: limite la durée pendant laquelle une remise peut s'appliquer à une commande. (Seules certaines réductions ont cette capacité.)
Let's Sum It Up /Pour resumer
In this module, we covered the building blocks of merchandising with B2C Commerce: products and catalogs, search and navigation, and finally campaigns and promotions. The next time you shop online, smile. You know how everything fits together! /Dans ce module, nous avons couvert les éléments de base du merchandising avec B2C Commerce: produits et catalogues, recherche et navigation, et enfin campagnes et promotions. La prochaine fois que vous achetez en ligne, souriez. Vous savez comment tout s'emboîte!
Resources /Ressources
Trailhead: Sell Everywhere With Commerce Cloud
Infocenter: Campaigns and Promotions